Costco Turned Up the Noise in May!
If you walked into one of our local Costco Warehouses during the month of May, you would have been greeted with the booming sounds of CMN fundraising! From hand clappers to hoots and hollers, every donation from a member was celebrated… loudly and proudly!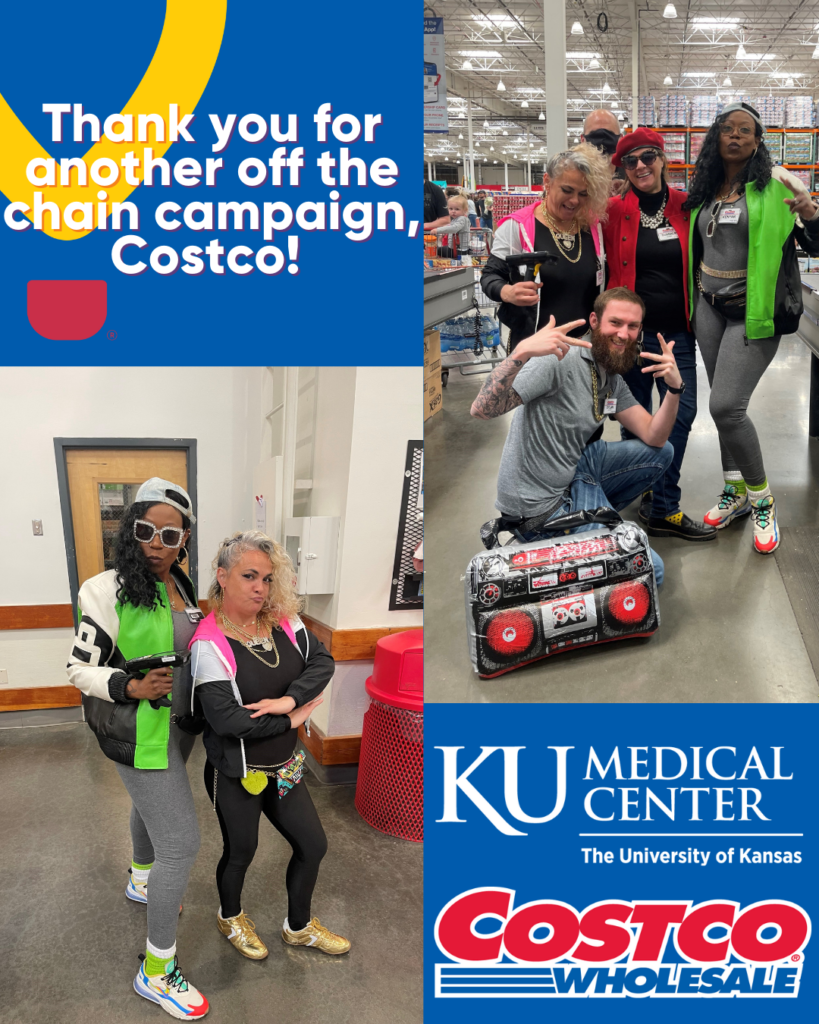 This exciting environment proved to serve Costco well as they raised an amazing $165,333 for KU Medical Center during the month of May. Rumor has it that some cashiers were given a donation to be quiet… but anything to help KC kids! This is the largest fundraising total to date and a perfect way to commemorate a 35-year long Costco partnership.
Always ready to compete amongst themselves and other warehouses, cashiers once again worked to achieve different donation levels and were then awarded badge ribbons for each goal they reached. Because of their hard work and the generosity of Costco members, colorful badges could be seen across all checkouts! Congratulations to the highest fundraiser: Jonathan Epps from the Overland Park Costco who personally raised an incredible $11,186!!
Thank you, Costco, for your fundraising enthusiasm! CMN is cheering and celebrating YOU!